About
Focused for many years on competition, prototyping or micro-series, Faster's design office (DO) continuously works to satisfy two entities: first to the final customer, external to the company, to whom the DO has a result commitment. Then to the in-house workshops, to who he must offer the best technical solutions for implementation and accomplishment. A technological challenge that takes into account service / price / delay that must satisfy the final customer. Mastering advanced tools that are in step with the client's requirements (SOLIDWORKS & CATIA V5), the design office has at its disposal the capacity and resources needed to receive backup from a network of partners to carry out major project's realization with reactivity. The spacious and connected meeting rooms allow us to welcome our clients to follow entrusts projects.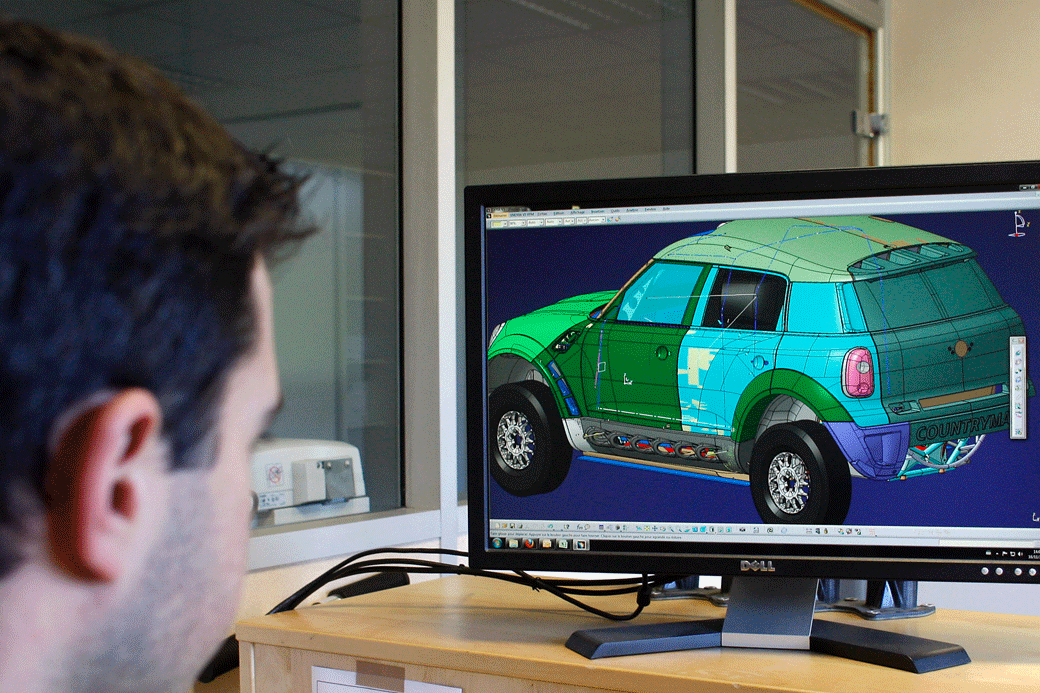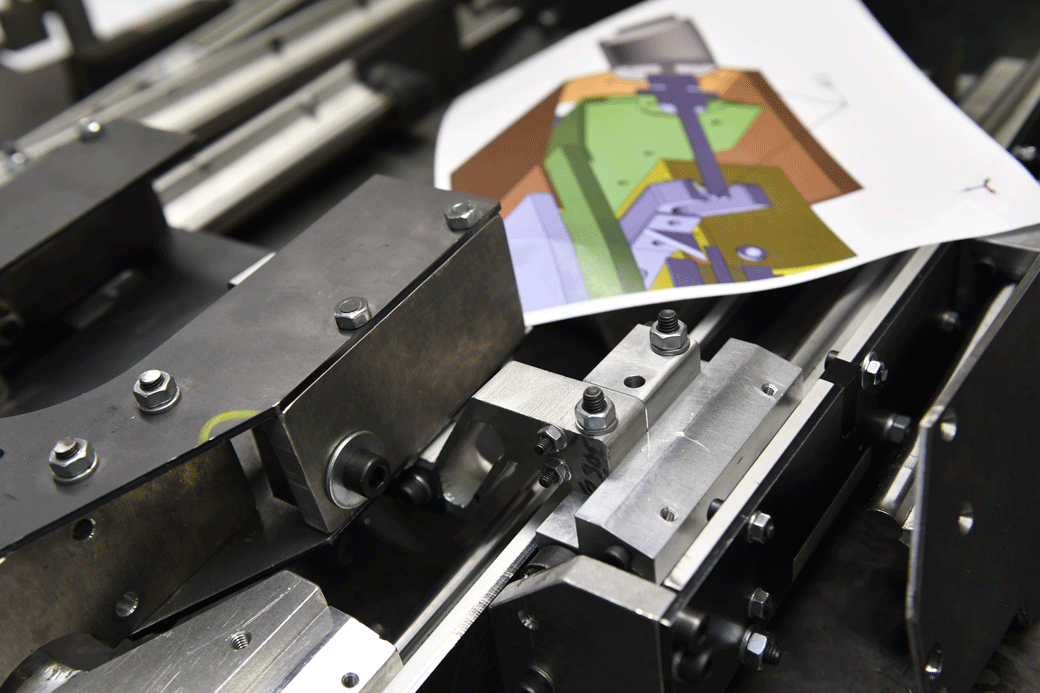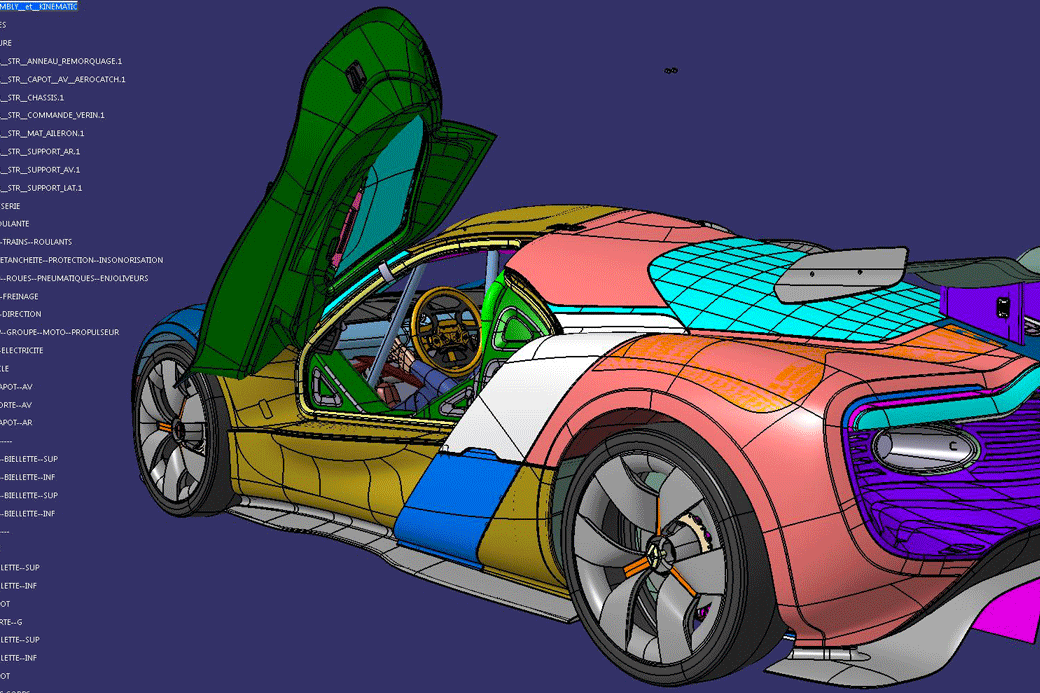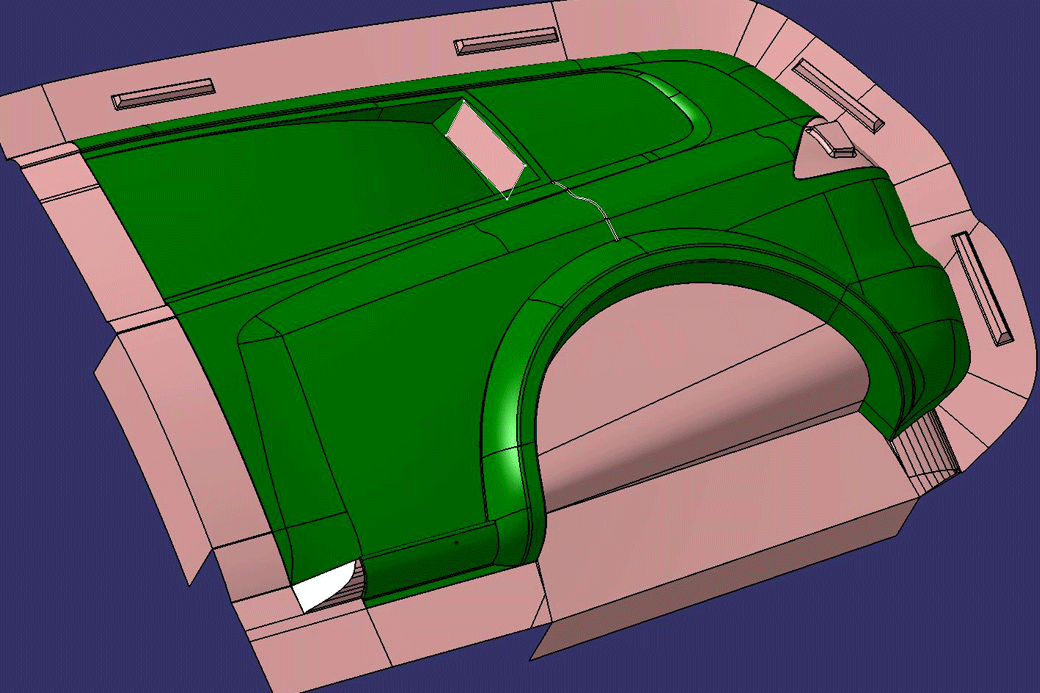 SKILLS
With this long experience Faster is made of men with the required expertise in engineering, the design office is able to provide all services related to the development of projects in their entirety, in areas as varied and vast as motor racing, prototype manufacturers.
MEANS
Established at the heart of Faster, the design offices are in direct contact with workshops which have all the necessary tools to undertake the projects entrusted to it.
Study of regulations or specifications Development of specifications Pilot development of components sourcing: engine, transmission, steering, braking, suspensions… Architecture definition Studies of geometry, sizing and definition of the drive axles Studies of sizing and definition of tubular or composite undercarriage Structure for bodywork & wiring harness Studies and definition of liquid circuits: cooling, lubrication, braking, … Bodywork study:
Bodywork cutting
Opening kinematic study
Bodywork fixation study (including assembly and disassembly process)
Validation, adjustment and development :
Organisation of trial sessions
Suspension adjustment
Maintenance, service, upkeep and repairs
COMPUTER AND STRUCTURE FOR EXTERNAL TEAMS
Software: CATIA Software SOLIDWORKS Servers, HP Plotter Printers Scanners Color Copiers External Team Structure: Offices Project Trays, Fully Equipped Meeting Rooms, Computer Room.
About